What Happened at the 2022 Texas GOP Convention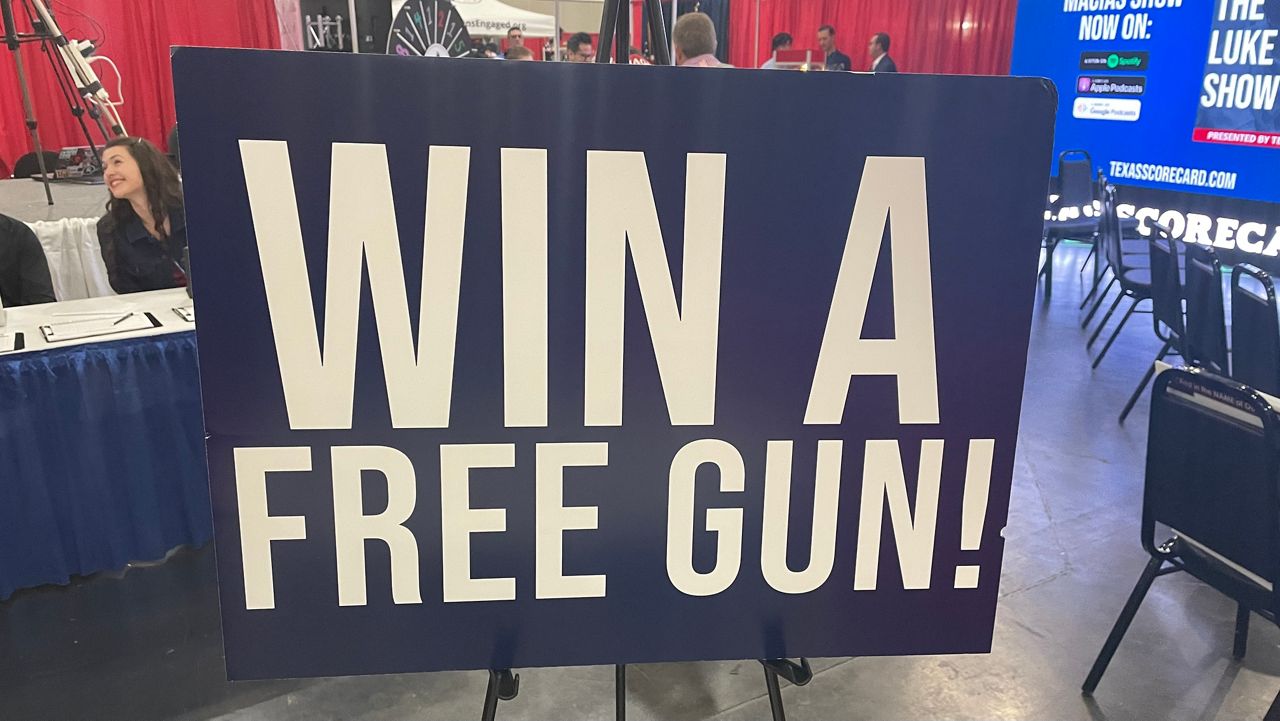 AUSTIN, Texas — Over the weekend, Texas Republicans held their first in-person convention in four years. Attendance was down, but those who came to Houston ended up walking past a platform that shifts their party even further to the right.
Among their actions was support for a measure saying President Joe Biden was not legitimately elected.
"Republicans in Texas rightly have no faith in the 2020 election results and we don't care how many times the elites tell us we have to. The Republican Party of Texas is raising record money for the integrity, and we have made election integrity a top priority to ensure that Texas never goes the way of Pennsylvania, Georgia or Arizona. We refuse to let Democrats rig the election. in 2022 or 2024," Matt Rinaldi, chairman of the Republican Party of Texas, said in a statement.
Election officials have never found evidence of voter fraud.
"There is no evidence that the 2020 election was fraudulent," said Jeronimo Cortina, PhD, associate professor at the University of Houston. "At home, many experts, election experts, say the 2020 election was one of the most transparent and observed elections in modern American history. It is therefore mind-boggling to see that we are still debating whether 2020 was a fraudulent election."
In November, Governor Greg Abbott hopes to get a third term. He faces Democrat Beto O'Rourke. Abbott did not make an appearance at the convention. Instead, he hosted an event at a nearby restaurant. A political science professor says he may be trying to distance himself from the far right.
"Regardless of Governor Abbott's positions, he needs to have some political leeway and also try to accommodate or at least prosecute those moderate Republicans who still exist within the Republican Party. So it's a very tight balance and game he has to play," Cortina said. "The election is coming up. If Governor Abbott goes and embraces this faction of the Republican Party, he is going to risk alienating more moderate Republicans and more moderate Independent voters who may not vote or may support, for example in this case, Beto O'Rourke in the gubernatorial race."
Sen. John Cornyn, R-Texas' decision to work with Democrats on tougher gun laws resulted in a chorus of boos as he spoke at the convention.
"The very fact that he was cooperating in the drafting of these laws to achieve some kind of consensus meant that he was a traitor to the most extreme party members on this issue," said Dr. Jennifer R. Mercieca, professor at Texas A&M University.
In the 2022 platform, the Texas GOP defines homosexuality as an "abnormal lifestyle choice," urges lawmakers to abolish abortion, and backs "progressive steps" to get rid of property taxes.
RELATED: Committee Divided Over 'Abnormal' Label of Homosexuality
"When I looked down the platform, I saw a lot of words like 'stop' and 'ban' and 'protect'. Words that are designed to fuel this language of war, which we have to defend something…And a lot of it was to protect and save children, but not guns," Dr. Mercieca said. "It's a very extreme platform that I don't think many of Republicans would really look and say, 'Oh yeah, that represents the issues that concern me the most. But at the same time, it's designed to get those voters to care about those issues. It's really designed to appeal to their sentiment to have to defend themselves.
It should be noted that party platforms are mission statements rather than legal doctrines. And in Texas, they have long reflected the views of the more militant wings of the parties.
Follow Charlotte Scott on Twitter and Facebook.