US Representative Palmer tears up Democrats' infrastructure package passed Friday night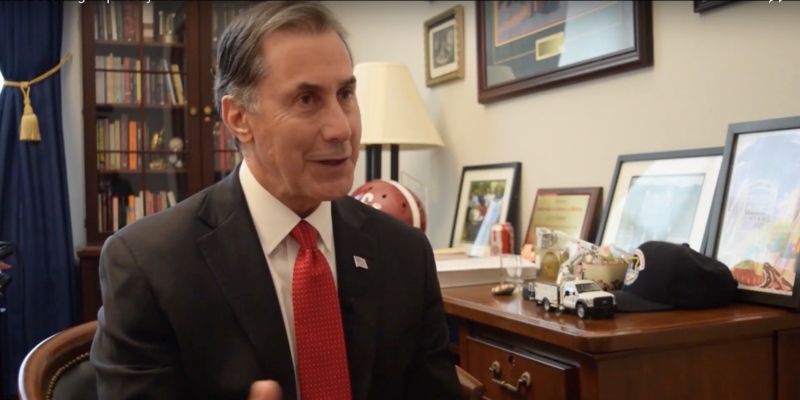 On Friday night, the United States House of Representatives passed a $ 1.2 trillion infrastructure bill with a 228-206 margin, which was approved by the United States Senate 88 days ago.
The final tally included 13 Republican lawmakers, who crossed the aisle to vote with the Democrats.
Among those opposed to the legislation was US Representative Gary Palmer (R-Hoover).
In a statement released after Friday's vote, Palmer criticized the bill and warned that "billions of dollars" were being wasted on so-called Green New Deal programs.
"Democrats are in disarray and have been arguing among themselves for weeks over the details of these bills. The fundamental problems of the two bills have not changed, "said Palmer. "Our economy is struggling and our national debt already poses a serious threat to national security, but Democrats have shown that they are prepared to recklessly pass a bill that costs more than a trillion dollars, of which only About 10% go to roads and bridges. I fully support funding infrastructure focused on national priorities rather than wasting hundreds of billions of dollars on a wishlist and Green New Deal programs under the guise of human infrastructure that simply expands government control over it. our lives.
However, in what Palmer described as a "silver lining," funding for the long-awaited north Birmingham belt line was included in the package.
"At least there is a silver lining in the fact that the bill includes legislation that I brought forward with Rep. David Trone (D-MD) that includes funding for the Birmingham Northern Beltline," said he added.
According to reports, the Northern Beltline project initially started in 2014 and is expected to end in 2054.
@Jeff_Poor is a graduate of Auburn University and the University of Southern Alabama, editor-in-chief of Breitbart TV, columnist for Mobile's Lagniappe Weekly and host of Mobile's 'The Jeff Poor Show' of 9 a.m. to 12 p.m. on FM Talk 106.5.