Senate Republicans will continue to fight for meaningful tax relief and support for law enforcement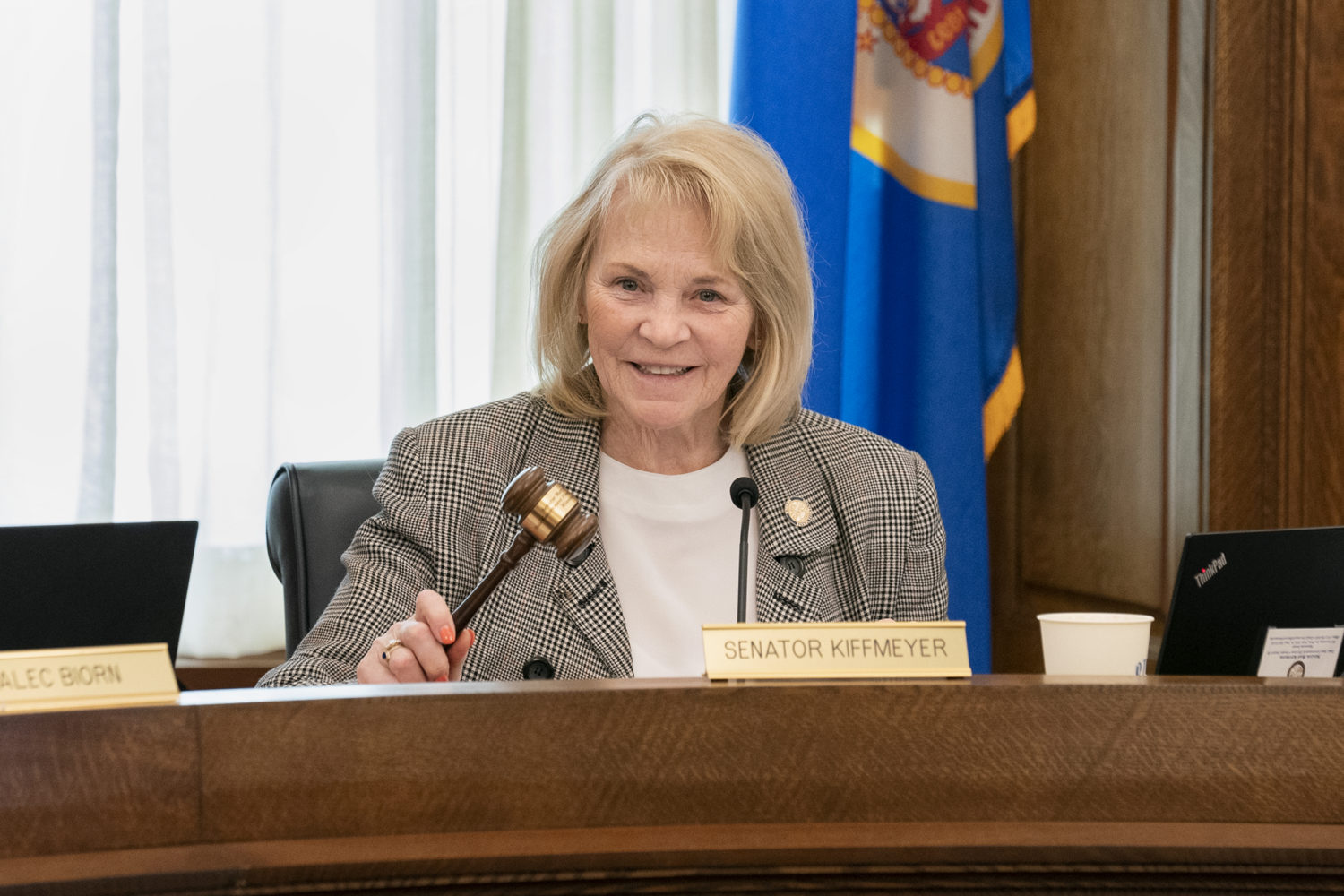 Friends and neighbors,
We are all aware of rising rates of inflation, rising crime rates in our communities, and the effects of the COVID-19 pandemic on students. That's why my fellow Senate Republicans and I have focused this session on passing substantial legislation to address these critical issues and help get Minnesota on the "right track."
To keep our communities safe, we have prioritized public safety to address the upsurge in violent crime. Senate Republicans' comprehensive public safety bill included vital support for law enforcement recruitment and retention. It has also toughened penalties for criminal activity and increased transparency and accountability in legal actions and prosecutions.
We also fought to help Minnesotans afford everyday living by introducing the biggest tax cut ever! this would have reduced the lowest income tax rate and completely repealed the Social Security benefit tax. With the huge budget surplus, this legislative session was the right time to stop taxing our seniors twice.
Additionally, Senate Republicans introduced the Parents' Bill of Rights and literacy funding that would have brought more transparency and accountability to schools, while reversing declining state literacy rates through to proven scientific teaching methods. With 40% of students unable to read at grade level, I believe it is imperative to go back to basics and invest in programs to improve reading scores.
The session remained largely focused on these three topics, but the crisis facing nursing homes and long-term care facilities was an issue that could not be forgotten. To address this emergency, the Senate Republican Nursing Home Rescue Program reportedly provided much-needed funding for staffing, recruiting and training.
However, the 2022 legislative session ended without these major bills passing – even though they passed the Republican majority in the Senate. Since the DFL majority in the House disagreed with the wording of our bills, conference committees were formed to resolve the differences.
Throughout the negotiations, Senate Republicans provided offers aligned with the terms of the leadership agreement released on May 16, 2022. Our proposals were within the framework of the established budget agreement and made public for consideration and abandoned controversial political elements. Democrats, however, have frequently sent in bids that exceed the agreed-upon budget target or introduce controversial new policy elements. Their position on public safety, supporting unproven nonprofits instead of supporting law enforcement, was a position my Senate Republicans and I were unable to support.
Additionally, in the last 48 hours available to pass bills, the governor interfered in the agreement between the Senate and the House on state government, thereby killing the bill. As chairman of this committee, I have fought hard this session for an important state government bill aimed at ensuring transparency and increasing participation in the electoral process. However, when an agreement was reached between me and the state government legislative delegates, Governor Tim Walz and his administration entered the negotiations and blocked the agreements from reaching their conclusion.
Clearly the governor was not interested in making a deal that would greatly benefit all Minnesotans. And now the governor is the only person who can call a special session and bring these bills to the finish line.
The session again saw several important bipartisan achievements. The Legislature passed key legislation to reimburse and recharge the Unemployment Insurance Trust Fund and provide bonus checks to frontline workers. We have also adopted an extension of reinsurance to keep healthcare costs low, improve access and stabilize the insurance market. In addition, a veterans budget bill was finalized that included funding for three veterans homes and bonuses for War on Terror veterans. Finally, a major agriculture, broadband, and drought bill was also passed to help Minnesota farmers and residents.
Senate Republicans will continue to fight to improve the lives of Minnesotans and help keep our state on the right path. It has been the greatest privilege to serve as your state senator and to represent our community in the Legislative Assembly.
contact me
As always, if you have any questions or concerns about our state budget or any legislative topic, please feel free to contact me anytime. You can call me at 651-296-5655 or email me at [email protected] It's a privilege to be your state senator.
Sincerely,
Married