Ross County boss delighted with display of loaned Celtic defender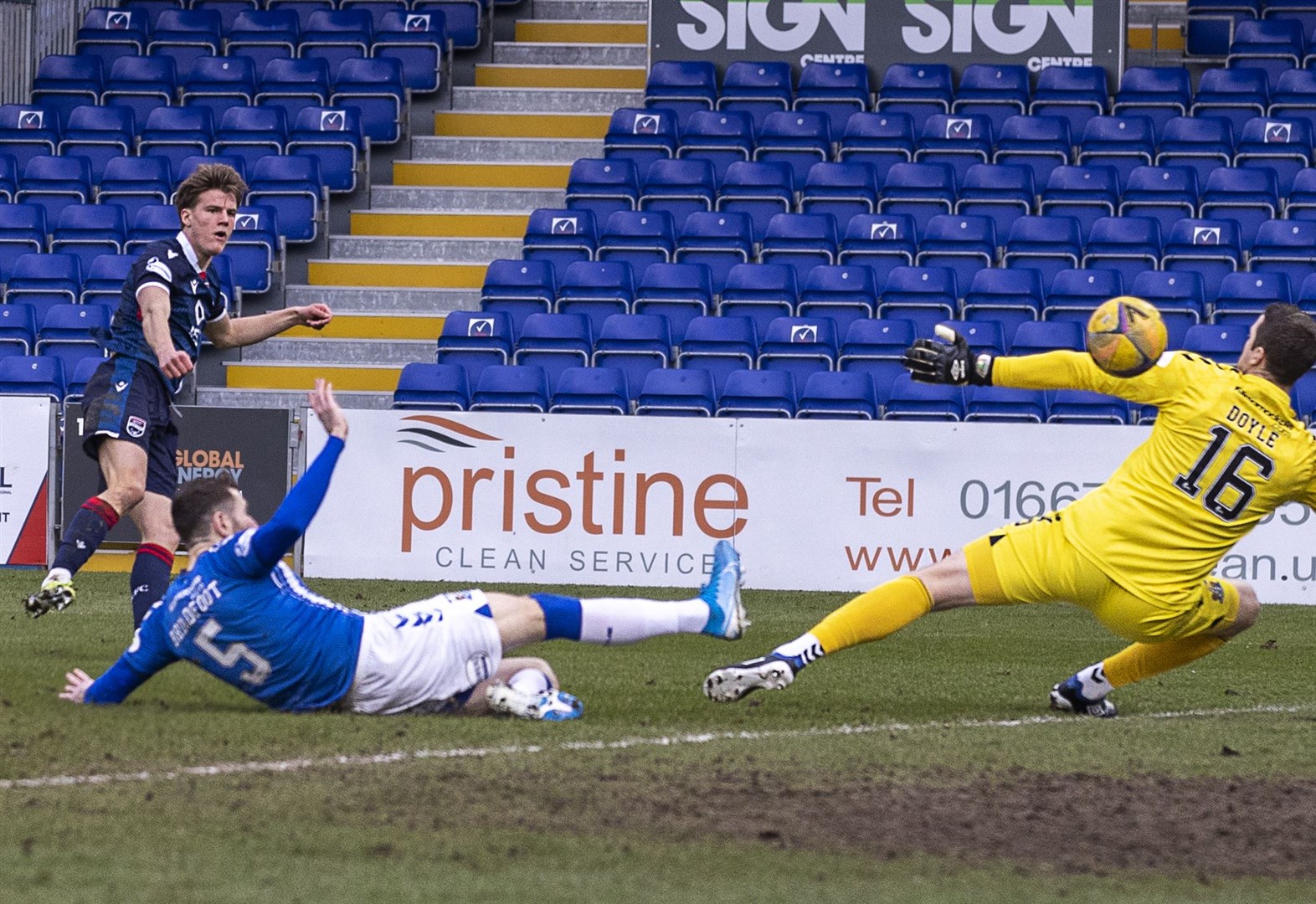 Ross County manager John Hughes once again spoke about the importance of mental toughness by the end of the season.
The Staggies boss has in the past spoken of the need to approach every game as if it were a cup final, saying his players must relish the challenge and rise to the occasion.
The victory over Kilmarnock gave County the advantage in the fight to avoid relegation from the Premiership, where Leo Hjelde was a particular example of the approach Hughes sought.
After seeing a questionable penalty decision against the Celtic player the week before against St Mirren, Hughes made the decision to protect the 17-year-old and take him out of the shooting line.
As a result, Hjelde started the match on the bench, but was called up when Carl Tremarco was forced to leave.
Hjelde was slow to get up to speed after coming on, but played a good second half that included a senior first goal and some back-to-wall defenses as County claimed a 3-2 victory.
"Carl got his hamstrings broken – it's a nightmare – but Leo came in and scored his goal, he's got some huge things ahead of him," said Hughes.
"He won't be far from Celtic's first team when he comes back.
"It will do him good for the world." Train and play with men, get beaten up and come back for more. He has more in the locker.
"From now until the end of the season it's all about mental pressure and how you deal with it. Does it affect you?
"I'm huge on the mental side of things, it's the brain that runs your engine. Focus on the process, forget about the outcome.
"I'm saying you're on the pitch the first 45 minutes, you can hit him for about half a minute, 15 or 20 times, so what are you worried about?" I don't know if they accept it. It's a challenge, you have to take it and I think they did.
---
Do you want to respond to this article? If so, click here submit your thoughts and they can be published in print.
---