Primary Election 2022: US Senate from Nevada – Democrats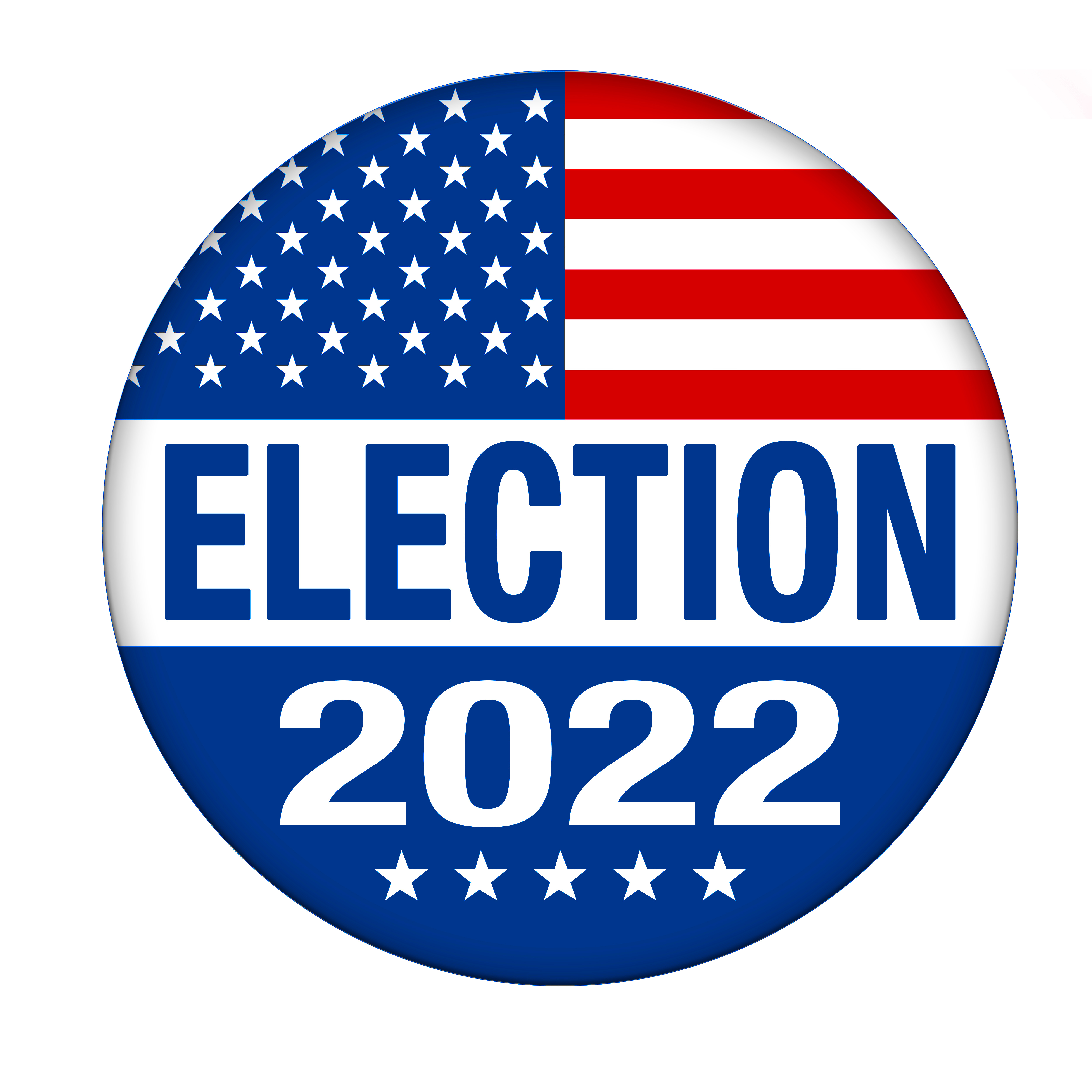 Contestant Stephanie Kasheta did not respond to several entry emails.

Catherine Cortez Masto
Occupation: US Senator
Age: 58 years old
Contact information:
[email protected]
Catherinecortezmasto.com

Service register:
During my two terms as Attorney General and Chief of Law Enforcement of Nevada, I have worked to keep our communities safe. I have cracked down on crime, protected consumers, and worked closely with local law enforcement. I have made it my mission to stand up for vulnerable women and girls, leading the fight to break up sex trafficking rings by passing landmark legislation to criminalize sex trafficking, guaranteeing victims of domestic and sexual violence the right to pursue their captors. , and expanding the sex offender registry to protect children.
In the United States Senate, I worked with Democrats and Republicans to deliver for Nevadans. During the pandemic, I made sure Nevada got the federal support it needed, then worked to push through the bipartisan infrastructure package that is creating thousands of new, high-paying jobs and will help us fight our crisis. forest fires.
There is still work to be done, and I will continue to work with colleagues on both sides of the aisle to reduce costs for Nevada families, ensure our economy continues to rebound, and bring back American jobs from abroad. .
Education
University of Nevada, Reno – Bachelor of Science in Finance (go Pack, go!)
Gonzaga University School of Law – Juris Doctor

Briefly describe the main duties of the position for which you are applying.
My priority as a senator is to serve the people of Nevada and represent their interests in Washington. I advocate on behalf of all Nevadans to expand access to health care, reduce costs, strengthen our economy, improve our education system, and ensure that every Nevadan has every opportunity to succeed.

A brief statement about your platform
I'm running for re-election because the people of Nevada deserve a senator who will continue to overcome gridlock and dysfunction in Washington and deliver real results for our families. My goal right now is to create jobs, cut costs, and give the people of Nevada a break.
There are thousands of jobs in our state thanks to our bipartisan infrastructure act, which will fix our roads and bridges. Infrastructure isn't just roads and bridges, though – I've ensured the act includes critical funding to tackle our wildfire crisis and help connect all of our communities by expanding broadband . I've also worked with Republicans to build a national supply chain for critical minerals, helping us compete with the Chinese government while creating jobs in Nevada.
But I know our work is not done. This is why I advocate a comprehensive approach to bring prices down. This includes reducing health care costs through the negotiation of prescription drugs and capping the cost of life-saving drugs like insulin, lowering gasoline prices, and increasing the availability of housing for the middle class.
I'm proud to be a senator from Nevada, and I will continue to do everything I can to create jobs, cut costs, and make sure our economy works for everyone.

What makes you the most qualified candidate for this position?
As Nevada Attorney General, I worked closely with our Republican Governor to combat human trafficking in our state and keep Nevadans safe, and I took the same approach in the Senate. I have passed dozens of bills that have been signed by President Biden and President Trump. These measures have made a difference in Nevada by saving our economy during the pandemic, providing local law enforcement with resources for training and equipment, and creating well-paying jobs in Nevada.
No state has been hit harder by the pandemic than Nevada, and I have taken bold action to save our economy and help Nevada families. I got help to help more than 118,000 Nevada businesses stay open, as well as funding to pay police, firefighters, and first responders. We have helped schools reopen safely and quickly. I made sure Nevada's tourism industry got more help given the impact of the pandemic, and when Nevadans struggled to pay rent and mortgages during the pandemic, I assured of providing emergency housing assistance so that they can stay in their homes.
I have worked across the aisle to fight human trafficking and address the crisis of missing and murdered Indigenous women, passing two bills signed by President Trump. Working with Republicans, I passed legislation to address the law enforcement suicide epidemic and secured historic funding for Nevada's local law enforcement departments.
Over the past year, I have provided funds to fight wildfires and have given our federal firefighters a well-deserved pay raise. I also worked with Republicans and Democrats to get a new veterans cemetery in Elko after 10 long years of Nevada veterans waiting for approval.
I'm running for re-election so I can continue to serve the people of Nevada and work to move our state — and our country — forward.

Corey Reid
Occupation: Bartender Local 165
Age: 36 years old
Contact information:
[email protected]
reid4senate22.wixsite.com/reid4senate22

Education
AACC, MD Associates in Hotel and Restaurant Management

Briefly describe the main duties of the position for which you are applying.
The primary duties of a senator represent the will of the people and the average American by introducing new bills and voting on new bills, resolutions, amendments, motions, appointments, and treaties. They are also a figurehead in their respective communities.

A brief statement about your platform
I promise to do what I think every politician should do, but very few actually do; that is, to approach every bill, whether Democratic, Republican, or Independent, as if it were nonpartisan. I don't think it should matter which side of the island a bill or amendment comes from, if it's good for America and Americans I'll vote to pass it, and if not I will not do it. I also believe that, despite their best, too many politicians are trying to pass bills at breakneck speed in case the power swings the other way and I think average Americans are dealing with the unintended consequences we have to put an end to this. I also promise to bring issues facing Nevada, such as our Lake Mead water crisis, to the forefront until a solution is found.

What makes you the most qualified candidate for this position?
As a bartender on the Las Vegas Strip and a member of Union Local 165 for over a decade, I've had a unique opportunity to talk to people from all over the world and from all walks of life and understand their points. of sight. More than a decade of locals, tourists, and convention-goers who work in every professional field imaginable have given me their totally unfiltered opinions on past and current policies and events. That's what makes me the most qualified candidate to represent the average American, because I'm an average American, I know average Americans, and I understand their issues.

Allen Rheinhart
Profession: Painter/Sculptor/Writer – Human/civil rights activist.
Age: 64
Contact information: [email protected]

Education
Overbrook High School – Philadelphia Pennsylvania
Briefly describe the main duties of the position for which you are applying.
Shape the laws of the land, pass legislation for the enhancement of U.S. citizenship (at least that should be the goal) confirming the duties of Ambassador, Counsel, and Consent regarding the Seat of Federal Judges/Judges at SCOTUS, tight control of war powers that a president does not use without the full authority of congress (a liability for the past 22 years that congress has abrogated).

A brief statement about your platform
I am running on a platform of long overdue "reparations" for Native Americans and African Americans. For the improvement of the lives of working class people (blue collar, collarless, homeless). For full student debt relief (all $1.6 trillion – not just $10,000 per student).
To save the one planet shared by today's 7.8 billion humans from climate catastrophe/ecocide (climate change is a real and present danger to all humanity). The deliberate denial of its destructive effects is rooted entirely in the pursuit of profit – nothing more. those who do don't care because they won't be there when the planet heats up (irreversibly to 3 degrees Celsius) In reality, it's already too late to reverse what happened. Preparations must be made for the impact of the irreversible damage already caused (immediate halt to deforestation and planting of 1.3 trillion new trees globally in key locations).
To embark on a massive public housing program – here in the state of Nevada, we need approximately 150,000 rent-controlled rental units for low-income Nevada citizens.

What makes you the most qualified candidate for this position?
A politician must be much more than their political positions, but their own internal human architecture must be in line with the current human situation and not yesterday's policies (imperialist/Cold War era goals) – how they perceived the need, mine is from a progressive band. I have foreign policy skills well suited to the foreign policy nightmares our country has embarked on – namely making enemies of major world powers (3 of which three are nuclear weapon nations) – The Federation of Russia, People's Republic of China, Democratic People's Republic of North Korea/DPRK, Islamic Republic of Iran.
Nuclear war is unwinnable and will be the end of human civilization and the number one target for a nuclear strike will be our state of Nevada (home to Nellis Air Force Base). The Las Vegas Valley and all of its inhabitants will cease to exist after a nuclear strike.