Marjorie Taylor Greene calls Jen Psaki a "liar" after saying Biden-backed police funding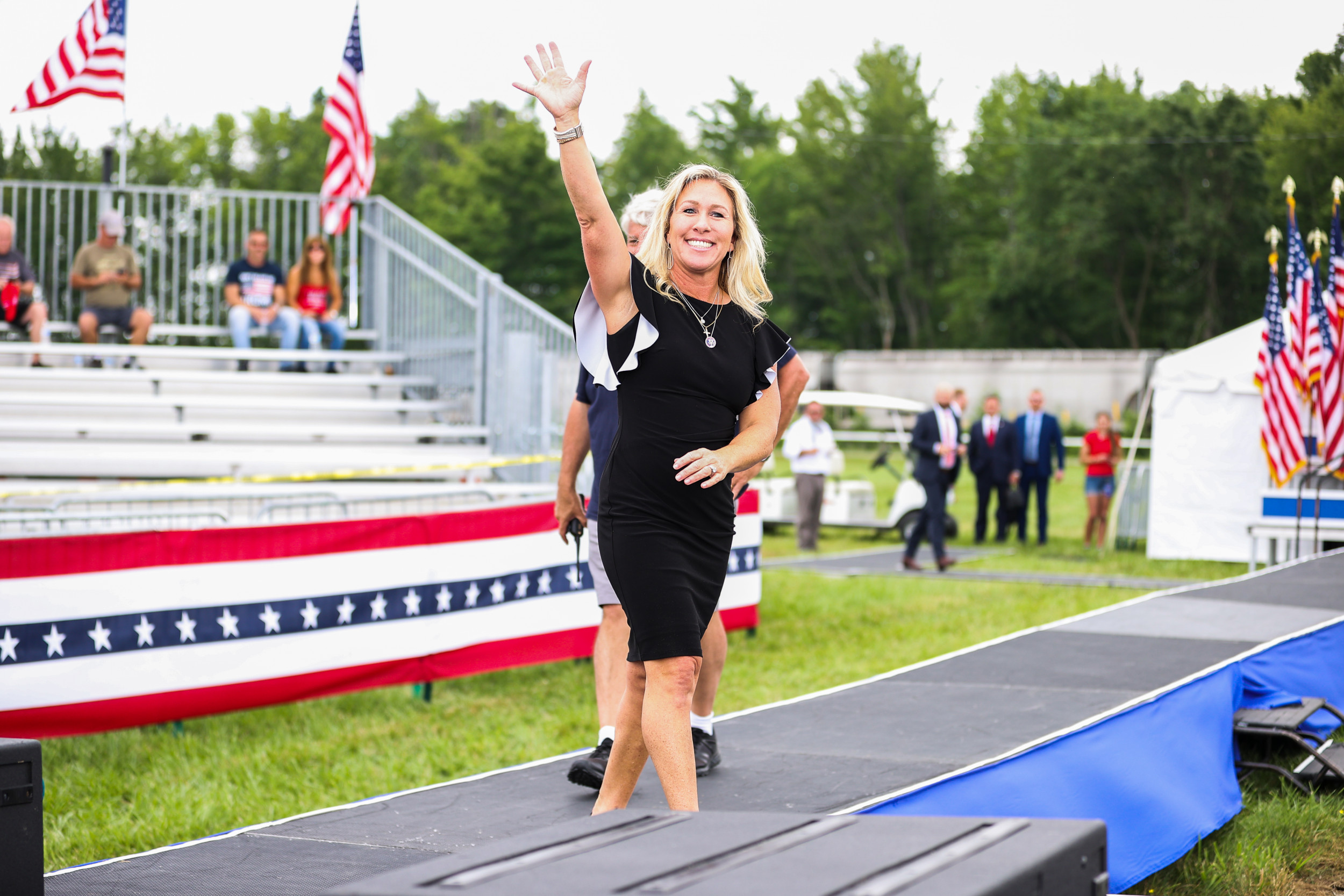 Georgia Republican MP Marjorie Taylor Greene bluntly accused White House press secretary Jen Psaki of being a "liar" on Saturday, saying President Joe Biden campaigned and won on a platform. form which sought to "finance the police".
Psaki responded to a question on Friday about Biden's record in policing funding, particularly the federal community-based policing (COPS) grant program. The White House said GOP lawmakers had spent "decades" trying to "define" federal funds for local policing efforts, and that Biden had been adamantly opposed to "police funding" ever since. he announced his candidacy for the presidency in 2020.
"The president ran, above all, did not run on police funding, he always opposed police funding," Psaki said, responding to a question from a reporter about funding for the police. police Friday.
"I will also note, because you've asked this question before, or several times in the last few days, that when we talk about individuals in Congress and their support for funding, or their opposition to funding the police, I think what the American people focus on the most is how people vote, what their record is, which is a public record, "Psaki continued.
Greene blatantly accused Psaki of lying about Biden's case regarding police funding. She echoed former President Donald Trump's false campaign claim that Biden supports far-left efforts to dismantle police services.
"What an incredible liar," Greene tweeted in response early Saturday morning, sharing a video of Psaki's press conference on Friday night. "Democrats have run on police funding. No one has forgotten even though the media refuses to shout their lies."
A Washington post The June 29 article responded to claims by Texas GOP Senator Ted Cruz and Indiana GOP Congressman Jim Banks that Biden does not support the police.
"In other words, Cruz and [Indiana GOP Congressman Jim] The banks have no basis to claim that abolishing the police or supporting the funding police movement is a position of the Biden administration. In fact, the opposite is true ", the Washington post Element of fact checker read. "In his 2022 fiscal budget, Biden kept his campaign promise and offered to more than double the funding for the community-based policing (COPS) hiring program of police departments."
Psaki continued in his remarks on Friday, "What the president has put forward and won the most candidates in history… Republicans have spent decades trying to cut back on the COPS program. The president has called for an increase in this. funding. It's in his budget. In Trump's budget, he cut it dramatically, so that's a change. "
News week contacted the White House and Greene's congressional office in Washington for any additional remarks on police funding on Saturday morning.