Letter: GOP Lawmakers Blind To Missouri's Needs And Wants | Letters to the Editor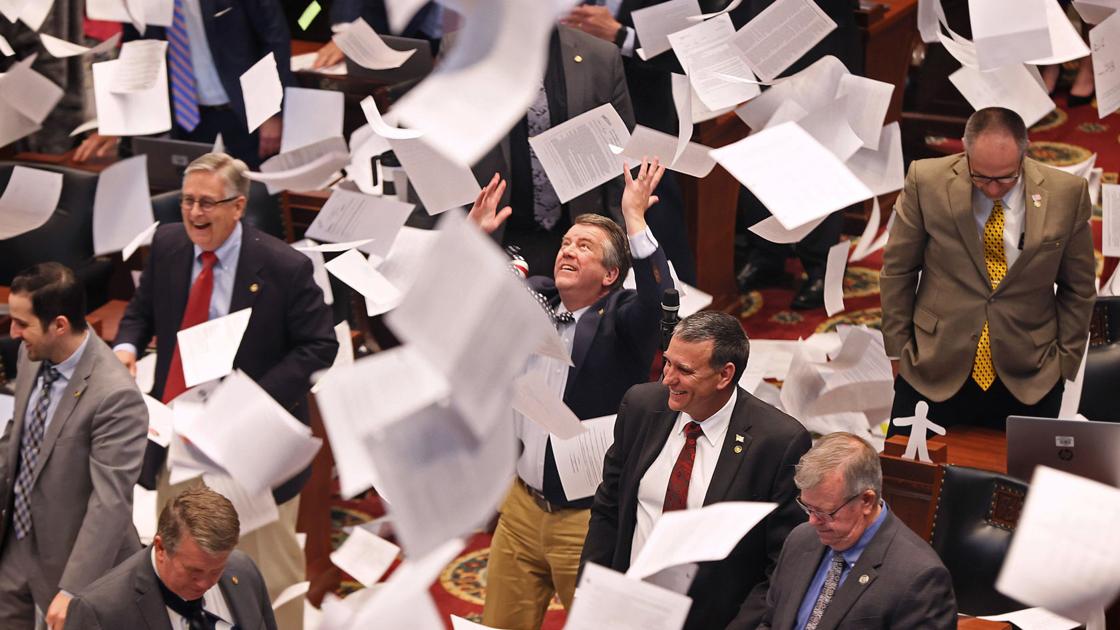 Regarding the "Missouri Bill to Prohibit Enforcement of Federal Firearms Rules Signed" (June 12): There have been over 240 mass shootings of four or more people in the United States so far. now in 2021. And gun violence in St. Louis is at an all-time high. So how are Republican lawmakers and governor of Missouri reacting? They enact a law rescinding federal firearms regulations. I guess they are blind to the devastation lax gun laws are causing in our communities.
These GOP lawmakers have refused to fund the expansion of Medicaid and they are about to let the funding for the federal reimbursement allowance program expire. I guess they are also blind to the suffering of our poor.
Our roads are among the worst in the country, our public education system ranks 49th in terms of funding, and our leadership is lagging in the face of the pandemic. I guess they are also blind to the needs of our state. They don't work to improve our condition; they are trying to make it worse. Why? Maybe they are poorly educated and don't understand problems, or they lack the creativity and courage to solve problems. Or they just don't care.
But I can only blame them for so many things. Who else is to blame? I believe it's the business leaders and their political action committees that fund their campaigns and continue to put these Republicans in power. I suggest the Post-Dispatch research the Missouri Election Commission reports and publish the names of the major backers of these politicians. Let us blame them for the harm they do.