Lawsuit alleges Texas police refused to assist Biden Bus in skirmish with Trump supporters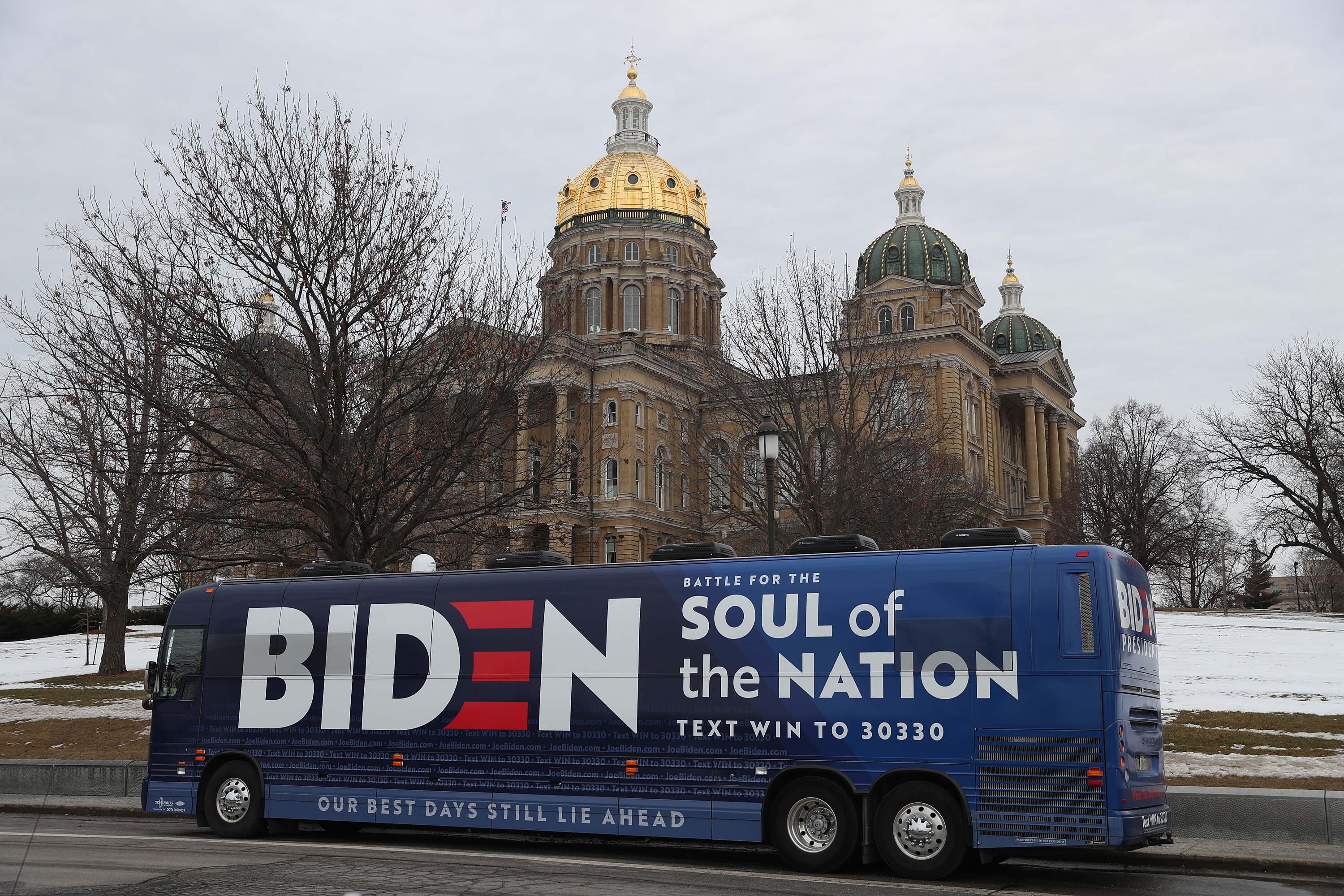 An updated federal lawsuit alleged that police in San Marcos, Texas refused to help a Joe Biden campaign bus that faced supporters of former President Donald Trump on a highway in 2020.
The amended lawsuit, which was filed Friday evening, included transcribed recordings that reveal multiple requests for help made by Democratic activists and bus passengers who felt threatened by a group of motorists, known as " Trump Train ", driving dangerously on the highway, the Texas Tribune reported.
San Marcos Police Corporal Matthew Daenzer, who was the police supervisor that day, allegedly refused to provide a police escort to the bus, according to the lawsuit.
The lawsuit alleged that law enforcement officers "laughed in private" and "joked about the victims and their distress."
A 911 dispatcher in San Marcos received a call from a Biden campaign staff member who expressed concerns about feeling unsafe and asked for help. The San Marcos dispatcher, who was also in contact with a dispatcher in New Braunfels about the situation, then called Daenzer to relay the message from campaign staff asking for help.
"I'm so annoyed that New Braunfels did this to us," the dispatcher told Daenzer, who laughed after he answered the call, according to the lawsuit. "They've got their officers escorting that Biden bus, basically, and the Trump train cuts between vehicles and driving – it's aggressive and slows them down to about 20 or 30 miles an hour. And they want you to respond to help. . "
"No, we are not going to do that. We are going to 'shut down the patrol', but we are not going to escort a bus," Daenzer replied to the request, according to the Texas Tribune.
A Biden campaign staff member was driving a white SUV behind the bus and reportedly suffered a minor collision with a Trump supporter at one point.
Daenzer, San Marcos deputy police chief Brandon Winkenwerder, and the city are said to be prosecuted over the new complaint. The lawsuit was originally filed against the director of public safety in San Marcos, Chase Stapp, and the Marshal's Department of the city of San Marcos.
The Trump train's encounter with the Biden bus prompted Texas Democrats to cancel three campaign events that were scheduled in central Texas at the time due to "security concerns."
The lawsuit allegedly accused San Marcos law enforcement officers of violating the Ku Klux Klan law of 1871 for refusing to provide assistance despite being aware of "acts of political intimidation violent "committed by Trump supporters.
The updated complaint also mentioned that a San Marcos crime analyst and Biden supporter told police that Trump supporters were following the bus as it made its way to its campaign event at Texas State. University in San Marcos.
The lawsuit alleged that help was not provided until the bus arrived in the town of Kyle where police moved Trump supporters away. But the trucks driven by Trump supporters returned again and "resumed their threatening behavior" after the Kyle police escort left the Travis County line.
The plaintiffs in the lawsuit, including former State Senator Wendy Davis, are said to have sought legal fees and compensatory and punitive damages.
Another lawsuit was filed against Trump supporters who followed and surrounded the bus, alleging they had organized a "politically motivated plot to disrupt the campaign and intimidate its supporters."
News week contacted San Marcos Police for comment, but had not received a response at time of posting.