James Wendell Loyd | Obituary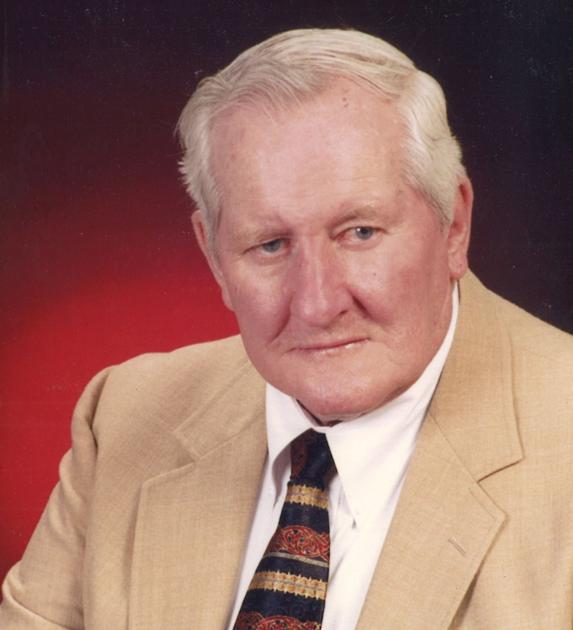 James Wendell Loyd passed away peacefully at home on December 22, 2020, after 90 years of an adventurous life. He was born September 23, 1932 in Vilonia, Arkansas, to James C. Loyd and Delia Stella Loyd, and he was a Korean War veteran.
He was a fiery and courageous man who loved his hunting dogs, but he also always had a cat to keep him company. His favorite activities were Redman, his recliner, Cardinal baseball, and horse racing. He grew up as a farmer, but he also had a long career as a loan officer and bank manager at the Federal Land Bank and Morrilton Savings & Loan. He was quite the storyteller and may have accidentally taught his grandchildren to swear with his witty lines. His lessons, tales and jokes will be missed.
He was predeceased by his mother and father; siblings, Veotta Nolen (Booth), JD Loyd and Leon Loyd (Vera); and her daughter, Barbara Adams. He is survived by his wife, Eura Mae Loyd; brother and sister, Calvin Loyd (Thelma); children, Bobby Loyd (Marian), Brenda Sanson (Steve) and Barry Loyd; grandchildren, Lindsay Robinson (Michael), Laura Leigh Pugh (Cody), Landon Loyd (Katelynn), Jessica Baker (Sean), Beau Sanson, Jon Loyd (Christa), Kate Loyd and Jacob Loyd; 11 wonderful great-grandchildren; and a cat, Ernie Boots.
His visitation will be at 1 p.m. and his funeral at 2 p.m. on Monday, December 28, 2020, at Roller-McNutt Funeral Home in Conway, Arkansas.
Roller Funeral Homes follow Arkansas Department of Health guidelines and limit funerals and indoor visitation to 100 people at a time. All participants must provide and wear their own masks before entering our funeral homes.