Harris hails Texas Democrats as "courageous leaders"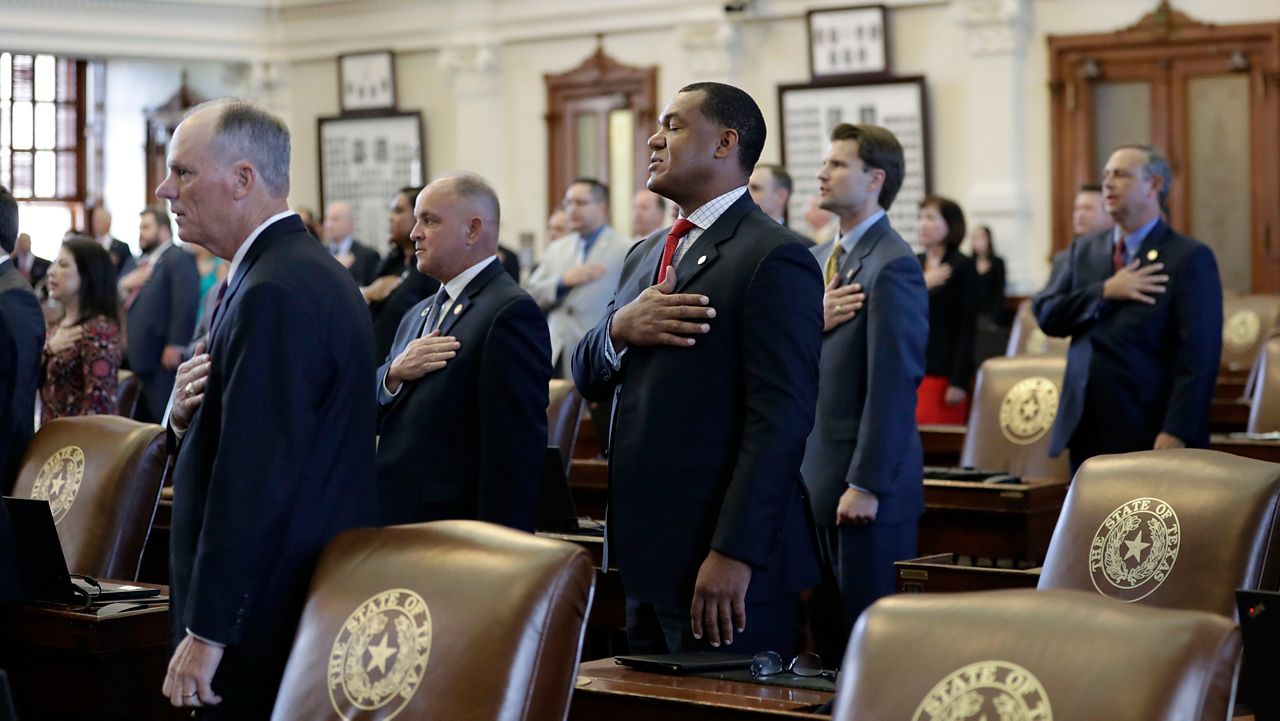 AUSTIN, Texas – Texas Democrats met with Vice President Kamala Harris at the White House on Wednesday. She hailed them as "courageous leaders" in the wake of their late-night walkout that derailed the Texas GOP's radical vote bill, which included restricting voting hours and tightening voting rules. postal vote.
"All citizens have the right to vote constitutionally. What we are seeing are examples of an attempt to interfere with this right, "said Harris.
Texas Democrats say they are focused on building a coalition to try to pass voting rights bills through Congress that could block many of the changes Texas Republicans are trying to implement at the state level.
"We didn't come to the nation's capital to do a victory lap because we were able to temporarily shut down SB 7. We came here with the idea of ​​speaking with these senators and congressmen to make sure they understand that Texas already has some of the toughest laws in the country, "Representative Jarvis Johnson, D-Houston, said in an interview with Capital Tonight. He was one of sixteen members of the Texas delegation who met Harris .
Johnson also said that federal law supersedes all state law and that they are working with the federal government to pass HR 1 and HR 4 so that these protections can be in place to ensure what he called the true voter integrity.
HR1 is the For the People Act that would allow every eligible citizen to be automatically registered to vote and guarantee postal voting options, to name a few.
HR 4 is John Lewis' Advancement of Voting Rights Act. This is a narrow bill to respond to a 2013 Supreme Court ruling that makes it more difficult for the federal government to block racially discriminatory election laws and redistribution proposals.
Representative Senfronia Thompson, D-Houston, was also among the state lawmakers who met with Harris.
"One of the things we are really focused on is building partnerships and how we can have an influence in helping to pass these bills that are so essential for our country," she said. .
Yet lobbying from Texas Democrats is unlikely to be enough to block federal goal-line legislation with Republicans in the US Senate against it.
At the state level, Gov. Greg Abbott has vowed to call the Legislative Assembly in Austin for a special session to resurrect the voting bill that Democrats derailed last month. Johnson hopes to have talks with the majority party before then.
"We need to be able to sit at the table," he said. "It is certainly my desire to have a conversation with the governor before the start of the session to see where we could find common ground, where we could have negotiations."
Click the video link above to watch the full interview with Rep Johnson.