Griffith: Democrats spend and strengthen government | Chroniclers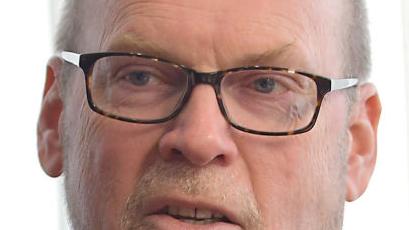 Finally, on October 28, a bill approaching 1,700 pages saw the light of day. This product was prepared not because Democrats ultimately chose what to include or omit, but because, as he likes to do, President Biden set an arbitrary date for doing it. He wanted something to brag about on his trip to Europe, among other reasons.
Nonetheless, this product is illuminating, as it suggests the governance priorities of the Biden administration and Congressional Democrats.
Even though energy prices skyrocket, the natural gas tax remains in the "framework" reconciliation bill. This would increase heating bills and the costs of products made with natural gas such as plastics, hitting consumers in their wallets and putting jobs at risk. The natural gas tax aligns with other parts of this bill that seek to discourage domestic energy production.
Average American homeowners looking to heat their homes would be affected by this bill, but aspiring owners of new electric vehicles are getting help. This tax break would allow a family earning up to $ 800,000 a year to receive a check for $ 12,500 from the federal government to purchase an electric vehicle costing up to $ 74,000. A friendly warning, though: a new, low-end electric vehicle costs a few thousand dollars less than the median household income in Virginia's ninth congressional district.
The Biden administration's proposal to give the Internal Revenue Service (IRS) more power to access your individual bank account is not specifically included, but the agency receives $ 80 billion to hire more agents for audits.