GOP Senators Warn Against IRS Expansion In "Infrastructure" Deal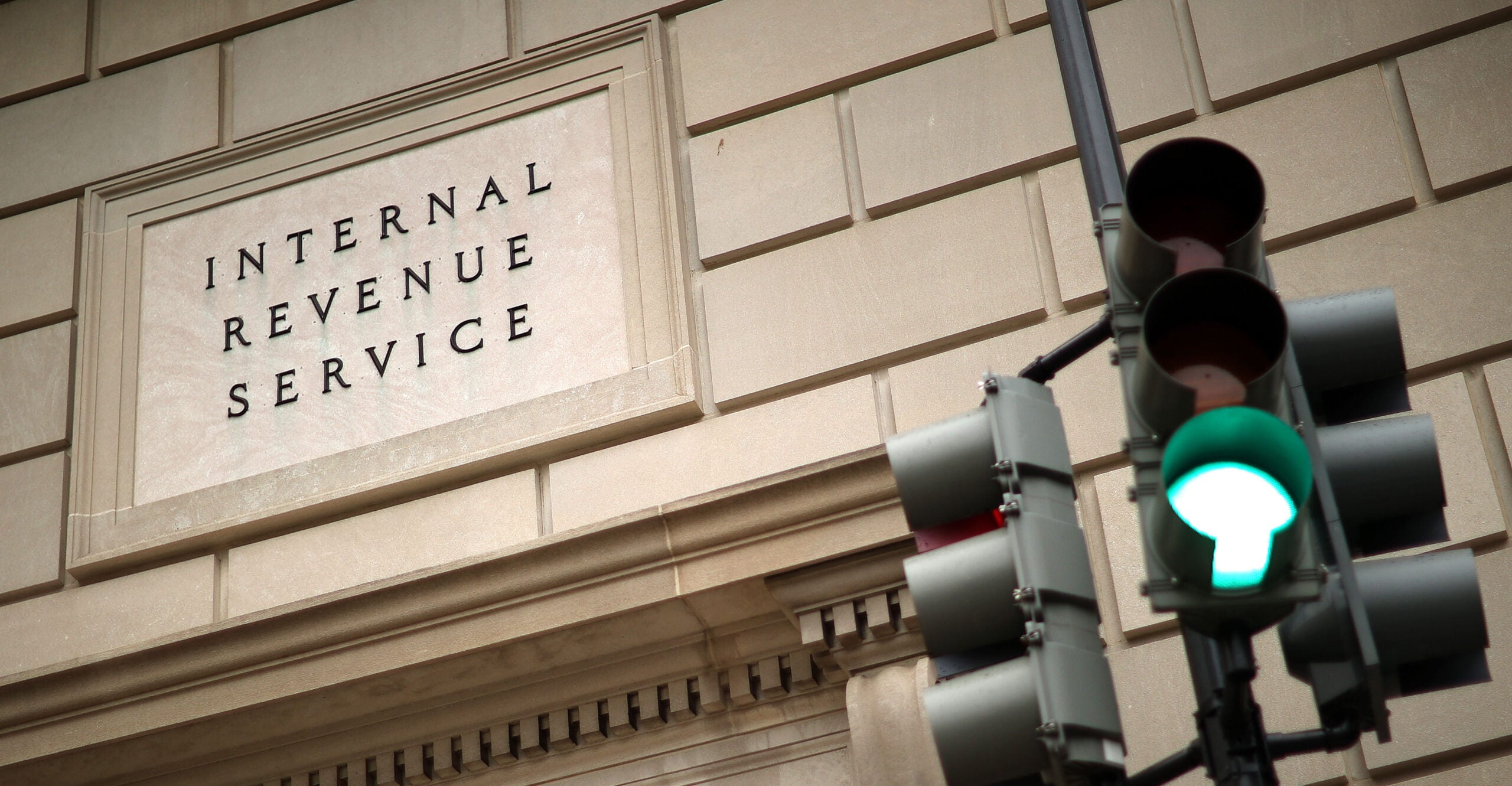 The $ 1.2 trillion bipartisan infrastructure deal – with as many as 11 Republican senators on board – isn't limited to building roads, bridges and broadband. It also includes strengthening the Internal Revenue Service by $ 40 billion over 10 years.
If passed, President Joe Biden would meet half of his goal of $ 80 billion over a decade of additional funding for the IRS to hire more agents and raise more money. In theory at least, more IRS enforcement agents would mean more income to help pay for the deal without raising tax rates.
Although lower than Biden wanted, the 10-year, $ 40 billion bipartisan deal would be increase the IRS budget by more than a third per year from its current level of $ 11.9 billion in fiscal 2021.
Yet the $ 1.2 trillion compromise is more focused on real infrastructure than Biden's $ 2.25 trillion plan that proposed spending only about 5% of the total on what is traditionally recognized as infrastructure; in particular, public construction projects, such as roads and bridges.
Biden's original proposal also included many non-infrastructure spending initiatives favored by his party's left, such as subsidized child care and green energy projects.
Congress should be cautious about increasing the IRS budget, warned Grover Norquist, chairman of Americans for Tax Reform, a group that advocates lower taxes.
"It is a mistake for any Republican to believe that hiring more IRS agents will raise more money to be used for 'payments'," Norquist told the Daily Signal .
The reality is that wealthy taxpayers could use legal tax loopholes, and the increasing IRS workforce won't change that, he said.
"Who are they going to attack? Fortune 500 companies have the best lawyers and accountants, "the tax critic explained.
This leaves cash flow businesses like nail salons and food trucks. They are small businesses, often run by immigrants. If Biden wants to declare war on small businesses and immigrants, it won't produce much revenue.
Bloomberg News reported As of last week, the IRS's Small Business and Criminal Investigations divisions are already hiring thousands of new auditors in anticipation of infusing infrastructure funds into its budget. The agency has lost about 17,000 listeners over the past decade, according to Bloomberg.
Perhaps more problematic, noted Norquist, is the prospect of a politicized IRS. He spoke about the IRS targeting of Tea Party groups and other conservative organizations during the Obama administration, the politicized union to which IRS agents belong and the recent leak of confidential tax data on the website of ProPublica survey.
"The idea that a lawmaker, Republican or Democrat, votes to expand the IRS and reward this lawlessness and corruption without cleaning it up is not a serious steward of taxpayer dollars," Norquist said.
The Biden administration cites a study by the Wharton School of Business at the University of Pennsylvania that the White House plan to increase IRS funding would bring in $ 480 billion over a decade. However, Republican senators who work with the White House on the plan are skeptical that it would produce so much additional revenue, pointing to Congressional Budget Office estimates that are significantly lower.
"There's a Wharton study that suggests you can get around $ 400 billion, then there's the CBO that says it's $ 63 billion net in 10 [years], so how do you fix that? Said Senator Bill Cassidy, R-La., According to The Wall Street Journal.
Senate Republicans backing a bipartisan infrastructure bill say revenues can be increased through greater enforcement of the IRS. However, they predict that an increased application would bring in about $ 100 billion more over a decade, or only about a quarter of Biden's estimate of the White House.
Meanwhile, much of the trade-off remains unresolved. While Biden's previous $ 80 billion IRS proposal would have meant 87,000 new IRS agents, the compromise does not specify the number of new hires. Logically, the 40 billion dollars would represent about half of that figure.
Past infrastructure spending, however, failed to produce an economic boom.
Five Republican senators visited the White House to help negotiate the plan last week. Biden first said he would insist on the approval of a strictly partisan and costlier plan from the Democrats as a prerequisite for signing the bipartisan bill. But he subsequently backed down.
Nowadays, 11 Republican senators offered at least conditional support to the plan. They are, in addition to Cassidy, Sens. Lisa Murkowski from Alaska, Todd Young from Indiana, Jerry Moran from Kansas, Susan Collins from Maine, Richard Burr and Thom Tillis from North Carolina, Rob Portman from Ohio, Lindsey Graham from South Carolina, Mike Rounds from South Dakota and Mitt Romney from Utah.
Do you have an opinion on this article ? To ring, please send an email [email protected] and we will consider posting your amended remarks in our regular "We Hear You" section. Be sure to include the URL or title of the article along with your name and city and / or state.