Biden is expected to fund states that restrict voting rights. Period.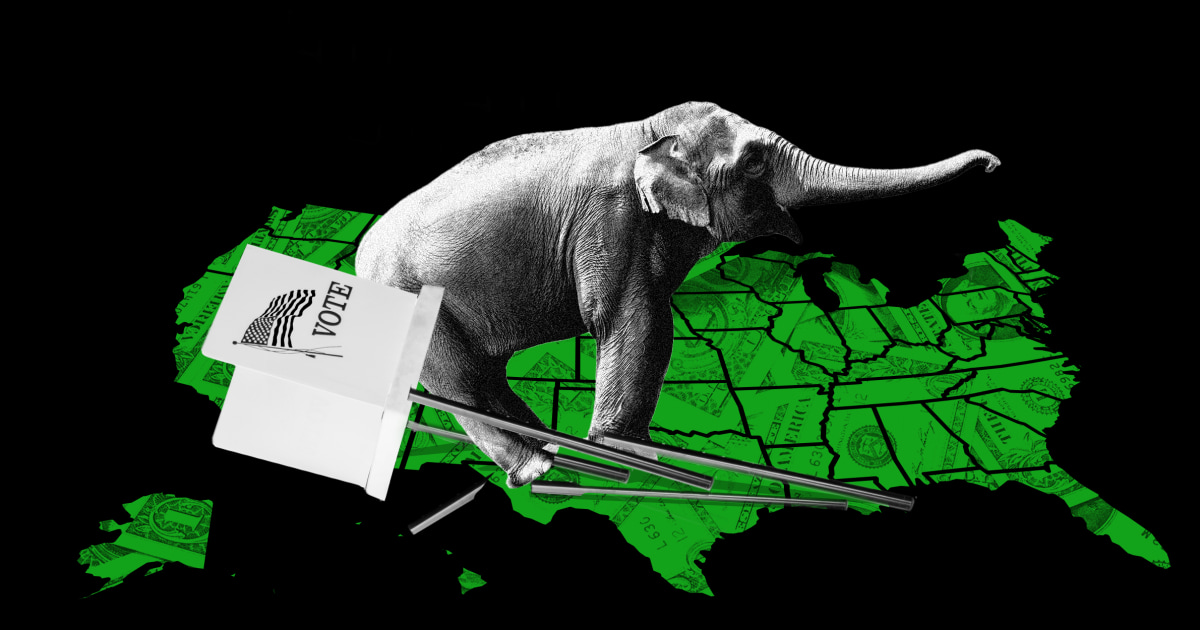 Congressional Democrats have a golden opportunity to protect voting rights when the House of Representatives returns to session this week to lay the foundation for approving two different infrastructure proposals: taking a page from the GOP manual, they should use the infrastructure measures to 'define' States that suppress voting and enact laws that make it easier for Republican officials to overturn election results they dislike.
With the GOP's holy war on voting, time is running out for our democracy.
When Republicans don't like what a state or local government does – from Covid-19 mask mandates to education critical race theory in schools – they are known to cut funding, or at least threaten to do so. It is time for Democrats to do the same for the right to vote, which is the cornerstone of our republic.
Democrats should condition parts of the proposal A $ 3.5 trillion bill, which is still being drafted, on states agreeing to a national standard for federal elections. A roadmap for the kinds of measures Democrats might demand is set out in the People's Law, such as uniform standards for early voting days and automatic voter registration.
Republicans have wielded this weapon in recent months: In Florida, GOP Governor Ron DeSantis signed an executive order that withholds funds from any school district requiring students and teachers to wear masks, even though experts like the American Academy of Pediatrics and 62 percent of Florida voters support such demands.
In mid-July, Senator Tom Cotton, R-Ark., introduced a law it would "prevent federal funds from being sent to K-12 schools that promote critical race theory." And various GOP-controlled states have promulgated laws Over the past few months that have banned state funding for any school that teaches systemic racism or other race-related topics, the GOP believes our kids shouldn't be learning more.
Just two weeks ago, Senator Joni Ernst, R-Iowa, presented what she dubbed the "Cuomo Amendment, which would have infrastructure funds retained from New York or any other state where there is "a sitting governor who harasses and mistreats women on his own staff." Although the amendment was not approved, it is clear that the GOP is prepared to punish millions – even an entire state – for achieving its political goals.
If it was important enough to use it for texting while driving, it is certainly important enough to be used to save our democracy.
Let's be frank: given the GOP's holy war on voting, time is running out for our democracy. According to the Brennan Center for Justice, since January 17 GOP-controlled states have enacted 28 laws that "restrict access to voting", To make it more difficult to vote in person and by mail to purge voters' lists – with many measures by design disproportionately affecting people of color. Alarmingly, at least for those who believe in democracy, some of these laws potentially allow Republican officials to cancel the elections if they do not agree with the results.
Republicans in Congress are also blocking efforts to enact voter protection laws. Two weeks ago, before the Senate summer recess, Senate Majority Leader Chuck Schumer, DN.Y., Noted that the day before, "the Republicans once again obstructed the debate on the legislation on the right to vote in the Senate". Schumer said: "Let me be clear. Republicans' refusal to support anything on the franchise is no excuse for Democrats to do nothing.
One way to do something is to use Congress' stock market power make funding conditional on the adoption of a national standard for federal elections. The exact language should be consistent with constitutional limitations, but there is a long history of Congress doing this even.
Congress conditioned federal highway funding on states enacting certain laws, such as imposing a 55 mph speed limit or raising the minimum drinking age to 21. The latter has been the subject of a Supreme Court decision by defending the power of Congress to do that very.
In fact, in 2009, Schumer proposed cutting federal funding for highways by 25 percent for any state that has not enacted laws to make texting while driving illegal. While this arrangement was ultimately not approved, it shows that Schumer understands the power of this weapon. And if it was important enough to use it for texting while driving, it is certainly important enough to be used to save our democracy.
I know some of my fellow Democrats may be sorry that innocent people in states can suffer the wrongs of their elected officials if their states lose their funding. But the hope is that the funding provided by the $ 3.5 trillion proposal can still go to the most vulnerable. No text has yet been drafted for this potentially transformative spending bill, so such concerns can be addressed.
President Joe Biden could, by executive order, withhold some federal funds already allocated to states, unless they enact a federal voting standard.
It's also possible that President Joe Biden could, by executive order, withhold some federal funds already allocated to states unless they enact a federal voting standard. As a reminder, former President Donald Trump signed a decree which withheld some Justice Department funds from states that had what he dubbed "Sanctuary Cities." This tactic, however, is less legally sound than congressional conditioning of aid, given that a federal appeals court confirmed Trump's decree, while another found it improper.
Democratic leaders need to do more to protect voting rights than make a few speeches and hold press conferences. It's time for Democrats to think big and dare. Biden and the Democrats owe it to all who believe in democracy, especially those in communities of color, who played such an important role in electing Biden, with nearly 90% of black Americans and 65% of Latino voters voting for him last year. These are the communities most in the crosshairs of GOP voter suppression efforts.
Perhaps this is the time historians are watching to see if our nation has continued as a democracy or if the GOP has been able to take one more step in its march towards transforming the United States into an autocratic state and not democratic. My hope is that when these books are written they tell the story of the Democrats who saved our democracy using all possible tactics.