Beto O'Rourke touts education, jobs and health care to become Texas governor | News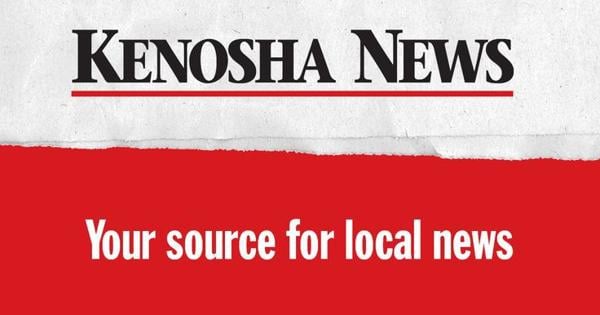 GRAND PRAIRIE, Texas — With the tumult of last year's winter storm in a holding pattern, Democratic gubernatorial candidate Beto O'Rourke is trying to sell Texas voters bread-and-butter issues that, he hopes will force them to fire incumbent Greg Abbott.
At various events across the state, O'Rourke hammers home three topics — jobs, education and health care — as critical reasons for electing him governor.
It's kind of a transition. O'Rourke just wrapped up a 20-city tour designed to highlight state officials' failure to secure Texas' power grid, which resulted in sweeping blackouts and more than 240 deaths. While still discussing the grid issue, O'Rourke hopes to better connect with Texas voters by discussing basic — but sometimes elusive — government services.
"I want to make sure that we always start and focus on the big, important things. And so I keep coming back to jobs, schools, and getting to see a doctor, because almost all of us can agree on these things," O'Rourke said during a recent campaign stop in Grand Prairie.
"You and I may disagree on the issue of abortion, or have different opinions on transgender children. But we can agree that we should create more better paying jobs in the state of Texas.
O'Rourke is the underdog in his race against Republican Abbott, who has framed the Democrat as a flip-flop trying to fool Texas voters. Although he has traveled to Texas cities large and small, his crowds have been pedestrian compared to what he drew during his 2018 Senate campaign against GOP incumbent Ted Cruz.
Additionally, O'Rourke still bears the stain of his 2020 presidential bid, in which he shifted left on positions such as gun control and energy policy.
"Beto O' Rourke ran one of the lackluster campaigns of all time, changing political positions daily depending on what part of the state he is in," the campaign spokesperson said. of Abbott, Mark Miner. "The one thing Beto has been consistent about is his complete inconsistency on the issues. No matter how hard he tries to reinvent himself, we will continue to remind the public of his support for gun control, open borders and the Green New Deal that will kill hundreds of thousands of jobs in the industry. energy in Texas.
Along with his core issues, the former congressman from El Paso said he would be more of a fighter than a pacifist, a major shift in his campaign style. During his run against Cruz in 2018, O'Rourke avoided directly confronting or criticizing his rival, leaving those contacts to his allies. O'Rourke said he now leads the fight against Abbott, a renowned political brawler who loves contact.
"I will vigorously and aggressively pursue the case on why we need to remove Greg Abbott from this office and hire me," O'Rourke said.
O'Rourke said in 2018 he left it up to voters to form their own opinion of Cruz, but this time it will be different.
"People need to know why we lost power last February, why we are doing so poorly in our schools, why we are struggling when it comes to career opportunities," he said.
Democrats applaud O'Rourke's assault.
"You can't win if voters don't decide to fire who has the job now," said Democratic strategist Harold Cook. "He's more disciplined on a number of issues and his focus seems to be data-driven and he makes it relevant to the incumbent's shortcomings. I don't know if it's going to show up in the results or not, but he's going to be a lot better as a candidate doing it that way.
O'Rourke's campaign for governor contrasts sharply with his 2018 Senate bid, when he built star power that led to mega-rallys and prolific fundraising. Now a well-known actor on the political scene, O'Rourke's events no longer block traffic.
Still, O'Rourke hopes his campaign for governor will lead not only to a strong voter turnout effort, but also to a crash course in how to move Texas forward.
"Focusing on the things that matter most to us, rather than the things that divide us or separate us, is not only the right thing to do, it's the way I want to lead as governor. ", O'Rourke said. "It gives people, including Democrats, Republicans and independents, a campaign they can get involved in."
Employment, health, education
Abbott and his fellow Republicans are driving this year's midterm elections and engaging voters on issues like border security, parental rights in schools, increasing restrictions on abortion, limiting the use of postal ballots and the prohibition of certain medical treatments given to transgender children.
These culture war topics are proven motivators for Republican base voters, and they should still be key for them in the November general election.
But in 2018, Democrats gained ground talking about health issues, including the need to stop President Donald Trump and the GOP from repealing the Affordable Care Act.
O'Rourke was then 2.6% from beating Cruz, while Democrats won 12 seats in the Texas House and two in the state's congressional delegation, including the seat currently held by Dallas Democrat Colin. Allred.
O'Rourke hopes the kitchen table issues will propel the Democrats again.
"Sensational things can grab our attention and can annoy us in the short term, but the big, basic things, like the kind of job you can expect to work in, or the kind of career you can have in your lifetime , that's what's most important to us," O'Rourke said.
During his campaign appearances, the former congressman tried to connect basic service issues to the experiences of Texans.
At a roundtable in March in Crockett, O'Rourke listened to residents concerned about health care in rural communities. According to O'Rourke, 26 hospitals in 23 rural Texas communities have closed.
Jackie Redwine, a traveling nurse, said rural residents do not have access to the same health services as city dwellers.
"There's no pediatric neurologist within 200 miles of here," Redwine said. "It's the same as for rural hospitals. You have to go to the big cities to find a specialist. In rural communities, you have to wait to receive care because you don't have that access to care.
"It's really a crisis right now," O'Rourke said at the event. "We must face it with the urgency that this kind of crisis requires."
Julie Ross, a health care and disability rights advocate in Dallas, said O'Rourke should continue to lobby on health care issues, including the need for Texas officials to expand Medicaid. and to accept federal dollars that would come to the state under the Affordable Care Act. .
"I know Beto talked about it, but now more than ever we need to expand Medicaid," Ross said. "Anyway, we're already subsidizing it with our federal dollars. It's insane to leave that money on the table and let Texans suffer.
In Grand Prairie, O'Rourke, accompanied by his family, met union members who teach an apprenticeship program that prepares residents for jobs as electricians.
"In our schools, we should be focusing on the fact that seven out of 10 fourth graders can't read at grade level right now," O'Rourke said after the meeting. "So in that case, why is the current governor focusing on which kids can play which sport in middle school and exposing the parents of some transgender kids on child abuse charges? Let's focus on the big things, the things we can agree on, the things that bring Democrats and Republicans together. »
Democrats are also thrilled that O'Rourke is trying to match Abbott punch for punch. He comments on social media with criticism of the governor and lashes out at Abbott at rallies.
"Fighting Abbott is the right approach," said state Rep. Chris Turner, D-Arlington.
O'Rourke's constant criticism of Abbott over the state's power grid problems continues to surface, even as Texas weathered the winter this year without major problems.
"We certainly have to explain where we've been let down by those in power right now, and what happened last February is at the heart of that argument," O'Rourke said.
Abbott and his campaign team accused O'Rourke of hoping the grid won't help his political prospects. They point to the slew of laws enacted last year to bolster the grid, though experts say more work is needed, particularly on natural gas concerns.
"He continues to run a campaign based on dismantling Texas," said Abbott's campaign spokesman Miner.
At his events, O'Rourke says Texans need to unite around a common set of goals.
"We're tired of fighting culture war, polarization and division," O'Rourke said in Grand Prairie. "Let's get back together. And I think these three issues have the power to do that.
© 2022 The Dallas Morning News. Distributed by Tribune Content Agency, LLC.
Copyright 2022 Tribune Content Agency.